The Facebook patent, available since 2016, has again become topical and has shared people's views around the world.
It's about the option through which Facebook captures the user's face through the camera on his mobile phone or computer from where he switches on his profile.
The patent aims to detect the user's emotional reaction according to which the type of content for which the user is interested is determined.
The option analyzes the person's expression while you are viewing photos or reading content on Facebook. If you are smiling or have a positive reaction, Facebook offers you similar content that might interest you.
If you make a grimace as if you are not interested in something you see or read, or you only see the first 3-4 seconds of a video and you have no reaction, such content will not get you out frequently.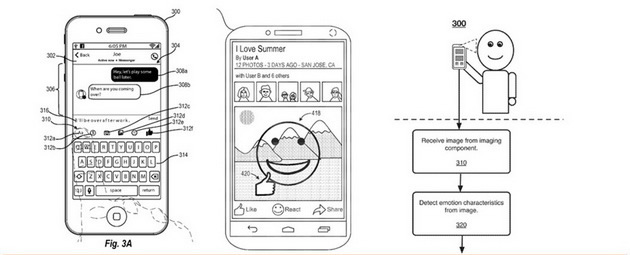 Users do not receive notification when Facebook applies this option to their profiles, and therefore this patent can be understood as a manipulation.
Some users believe that they should give prior approval, or if they do not want to record them, they can cover the camera on phones and computers.
Users can be protected against this type of "spying" in the following way:
For Android users:
Enter Settings , select Applications , and then Application Manager .
In the Facebook application, click More (top right).
From the options offered, select Permissions . There you have the option to deactivate the microphone and other options that apply to the camera.
For iPhone users:
Enter Settings and open the Facebook app .
In the application, in the Settings section, you will see a list that allows Allow Facebook to Access to bewritten . In this list is the microphone and the camera.
Deactivate all the options in this section that you deem necessary.